~ welcome to Joyful living ~
inspiring people to discover their inherent joy
to create a playful, peaceful, healthy world.
practice, learn & teach laughter yoga with us.
We explore play, creativity, vitality, and resilience through the framework of Laughter Yoga. Reconnecting and digesting our emotions through laughter, we experience inherent joy, the freedom to be present, and to create a new possibility of wellbeing. We coach, train and transform individuals, groups, and organizations using laughter and play based exercises.
Check out our Men's Laughter Yoga group on wednesdays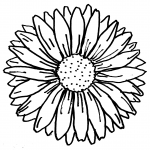 virtual TAILORED COACHING
Return to your laugh and customize a one-on-one and group programs to transform your life.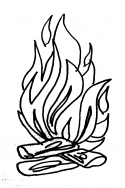 Virtual MINI COURSES & WEEKLY CLASSES
Our themed courses and classes will take you from stress to opportunity.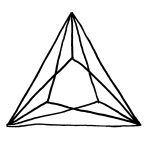 Yoga Laughter Flow sessions
Combining both ancient and modern movement system with laughter exercises.
Laughter is one of the most normal and accepted ways in which humans embrace life: it is how we share love, express joy, cope with stress, and live in the present moment.   
Laughter Yoga is a unique stress-management approach to physical, mental, emotional, and spiritual wellbeing. 
channel connection & presence
real people. real results.

"Shimon's coaching has enabled me to truly enjoy life."
Rick Stassa, Emerald Commercial Properties LLC

"Shimon has been one of the best gifts in my life … Working with him has strengthened me in body and soul. I met Shimon while my wife was going through Chemo treatments. His kindness and openness and willingness to travel this journey with me gave me the strength to take care of myself during the 5 years of caregiving. "

"Shimon has allowed me to give myself permission to do self-care; inside and out. Not only does he work with your body to allow you to feel your best and to know your body better, but he also provides a non-judgemental and fun sounding block that opens your mind and heart to new possibilities." 

"My mood was uplifted from the first class onward. What a difference the class has made in my life since then. I have started to approach the world with a new lens."

" I feel honored and wise enough to have joined forces with this community. If you want to raise your vibration and have a blast, consider jumping in with Shimon. In my experience, it was only positive and that good energy continues to ripple out."

"Shimon has a gift for gently leading a group of people and for sharing his contagious laughter. To be a part of the Laugher Yoga training with him brought immense joy and more freedom into my life."
Coaching Program participant
The most fun, the most playful. Our practitioners wear their laughing hearts on their sleeves. We have a dream team of facilitators ready to guide you in your transformational journey towards expressing your deepest truest laugh. 
Founder and Laughter Coach
Shimon helps people overcome their barriers to fitness by inspiring health, joy, and playfulness.  
Shimon is a licensed massage therapist, health and fitness coach, RYT-500 Yoga Instructor, and life coach since 2006.  He has taught in places such the Omega Institute in New York and Blue Spirit retreat center in Costa Rica. Shimon has shared the gift of laughter yoga in a wide range of settings such as with people in hospice, cancer patients, children living in orphanages, teenagers at summer camp, corporate team building and at yoga studios around the world. Currently he is a practicing husband and father in Kalamazoo, Michigan facilitating online laughter yoga training and attending the Western Michigan University pursuing his Master's in Social Work.
2021 classes & courses at a glance
men's laughter yoga group
This men's laughter group is a safe space to explore and experience joy, power, and presence through laughter yoga. Zoom link details will be provided by email after registration. Virtual; drop-ins welcome. No experience required. 
LIFE-CHANGING EXPERIENCES
dive into the joyful living world